World Bank Pilots on Nkana
The World Bank has selected Nkana Water Supply and Sanitation Company to pilot an efficiency improvement programme dubbed Utilities of the Future (UoF) whose objective is to help utilities improve performance through efficiency gains and consequently attract funding for investment. And Vice Board Chairperson Mrs. Ruth Mulenga, who was guest of honor said the Utility of the Future (UoF) program could not have come at a better moment than this. The world bank recognized and selected NWSC to pioneer the UoF program in the country and for this we are grateful and also pleased with management and staff determination to obtain this recognition. UoF is an opportunity and a vehicle through which the Company will navigate obstacles and opportunities that will drive the utility into the future.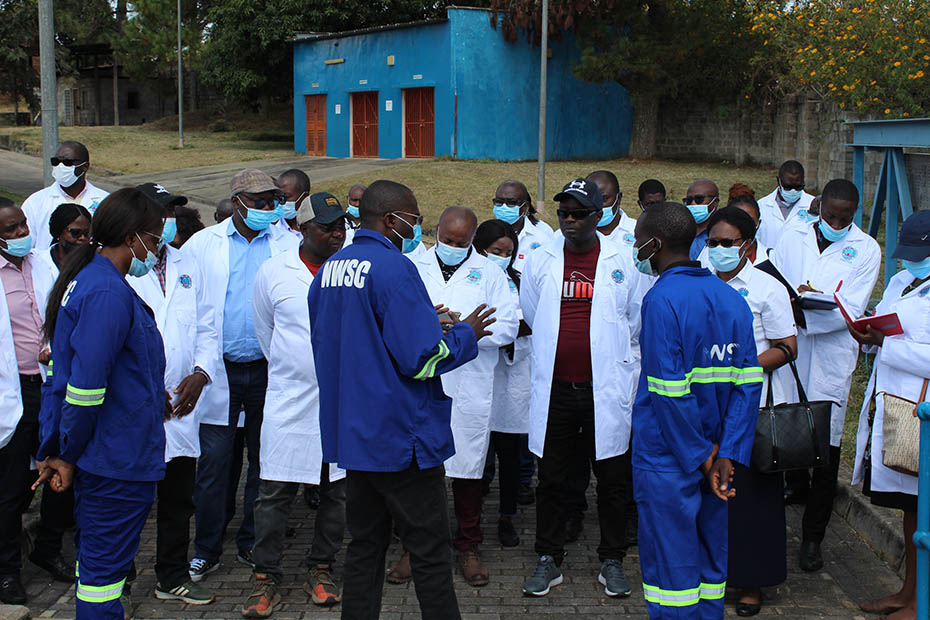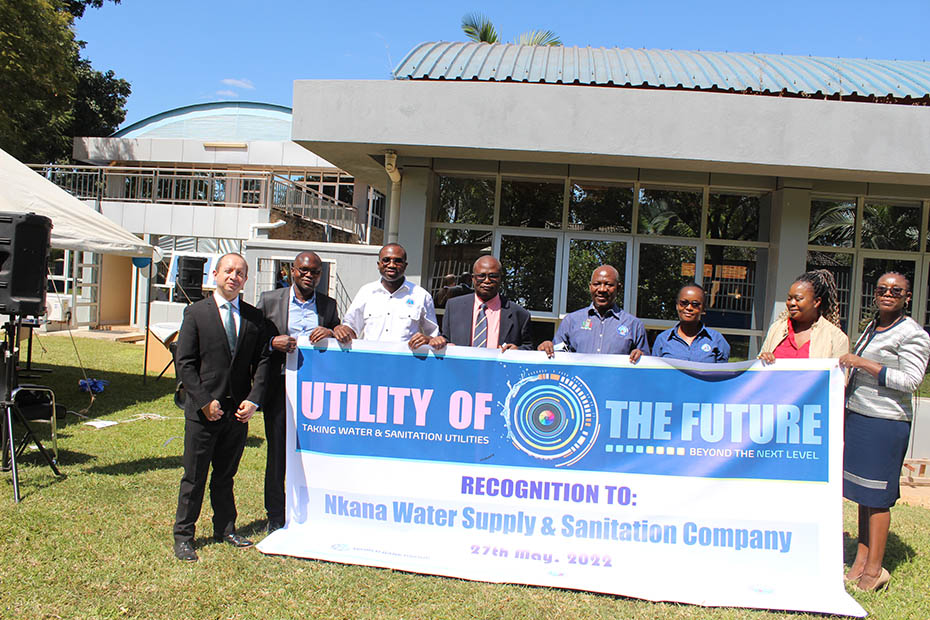 As a utility we are excited to be part of the utility of the future (UoF) programme and can not wait to get into the future," she said. "The World Bank team who we have been engaging with us, in the background since 2019, have spent time with Nkana water staff and management over the past one week providing expertise for a rapid and in-depth analysis of the Company's current situation and challenging the present to develop a 100 days action plan. The implementation of the plan will ignite the transformation process that is intended to make Nkana Water more efficient thereby creating opportunities for access to financing for long term investments. When we look into the future, we see a glimpse of a future market and its demand and characteristics." The future has technologies some of which are still being birthed, and at a very fast pace for that matter, said Mrs. Mulenga. And Managing Director Mrs. Makwaba and Director Finance Mrs. Felistus Banda thanked the World Bank for the gesture.
Dutch Aids Chipata
Nkana Water Supply and Sanitation Managing Director Mrs. Diana Makwaba has expressed gratitude at the Dutch Government and Vitens for funding water and sanitation projects in communities. Speaking at the close out event for Chipata and Mulenga Compounds, Mrs. Makwaba said the Company was grateful with the funding from the Dutch Government and Vitens Evides International for the WaterWorX Projects in Chipata and Mulenga Compounds of Kitwe. "Sincere gratitude to the Dutch Government and Vitens Evides International, for funding the WaterworXs Projects in Chipata and Mulenga areas of Kitwe, that saw the installation of 1,349 and 1,613 yard taps respectively, in these areas. Your support is valued. Previously these areas relied on water kiosks with some residents having to walk long distances to access these kiosks for water." said Mrs. Makwaba.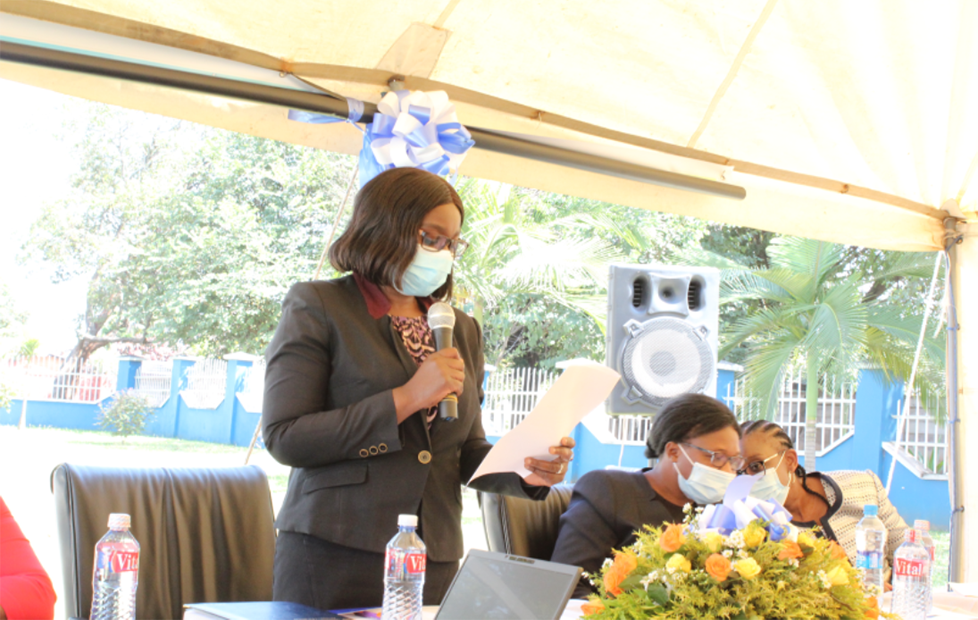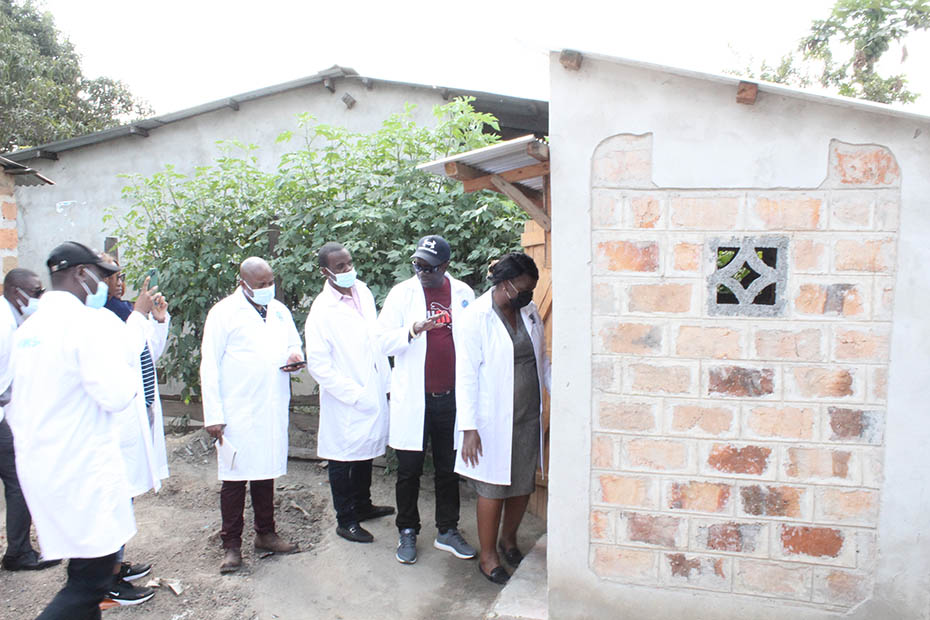 She added that with these interventions and support from Government and WaterWorX, customers in project areas have safe treated water at their doorsteps and such improvements in water, sanitation and hygiene services did make a difference and change lives. And Mrs. Makwaba commended the womenfolk in Chipata Compound who had partnered with the Company in the construction of sanitation platforms used in the VIP toilets being constructed in the area to improve sanitation in chipata compound, where 823 VIP toilets are earmarked for construction. "Enterprising women have mastered the art of sanplate making and have so far constructed 727 sanitation platforms on behalf of the Company. So you see that in our development agenda, our women have not been left behind." said Mrs. Makwaba Meanwhile Vitens and Evides country coordinator Leo Meijer said his organization was happy with utilization of funds and implementation of the project. Mr. Meijer said his organization will not hesitate to render support for any future projects so that lives of the people in communities can be improved. Women folk representative and community facilitator Jacklyn Mwape commanded Nkana Water for empowering the women with skills that they will forever use to earn a living.